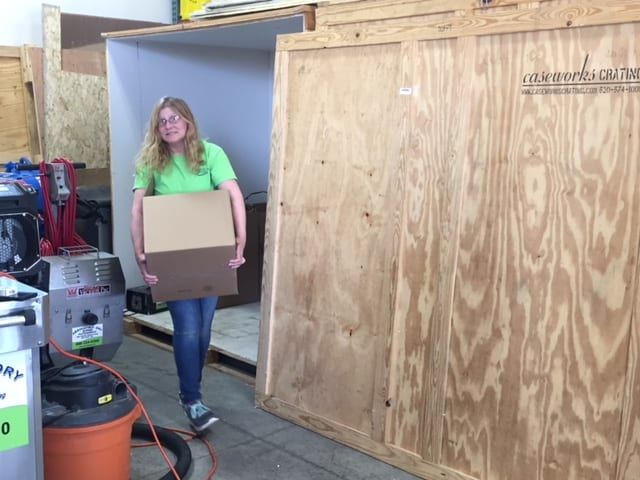 Cleaning Items from House Fire
A peek into our Contents Cleaning & Restoration world…
Michelle and Lynsay meticulously clean items from a smoke and odor damaged home, while other contents from the home are being decontaminated and deodorized with a heavy concentration of Odorox hydroxyls. Upholstery cleaning and restoration is also part of this job process. Thanks for doing a great job Michelle and Lynsay!