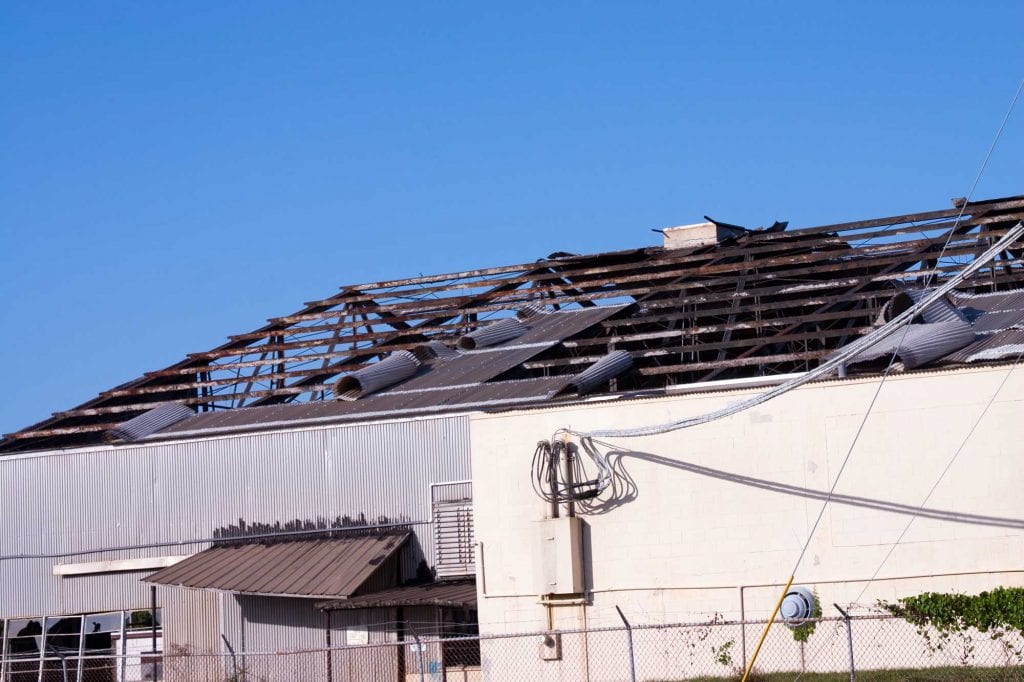 Commercial Storm Damage Cleanup
Any commercial property owner in the Valparaiso area knows that making sure your building is protected from extreme weather is optimal for a profitable business. Without proper storm damage repairs, a major storm can cause damage that affects the bottom line of your Valparaiso business long term. Contact Absolutely Dry, LLC, and find out how you can benefit from our commercial storm damage restoration team. Our services include hail and wind damage repairs and extensive storm damage cleanup. Our thorough inspections, repairs, and restorations make us an ideal choice for any Valparaiso business property owner requiring storm damage cleanup.
Trusted Commercial Storm Damage Restoration in Valparaiso
Since 2004, Absolutely Dry has been helping Valparaiso businesses return to work quickly after damage caused by a storm. We offer a number of restoration services, including storm damage cleanup and wind damage repair. We are experts at storm damage repair and our services are affordable, making us a great option for the restoration process. If you're concerned that a storm has damaged your property, click or call to talk to our experts today.
Efficient Commercial Storm Damage Repair in Valparaiso
Valparaiso business owners want to avoid the appearance of a damaged building after a storm. That is why we provide our commercial storm damage restoration services 24 hours a day, seven days a week, all year round. We also provide commercial hail damage repair services, making sure that you are ready in case Valparaiso is hit with a big storm.
Commercial Wind and Hail Damage Repair in Valparaiso
Hail and intense wind can cause damage to your Valparaiso property at any time. If your business is affected by extreme weather, contact Absolutely Dry for efficient hail damage repair and wind damage repair services. When you call us, our team of experts will arrive quickly for storm damage cleanup and make any necessary repair at a reasonable price.
---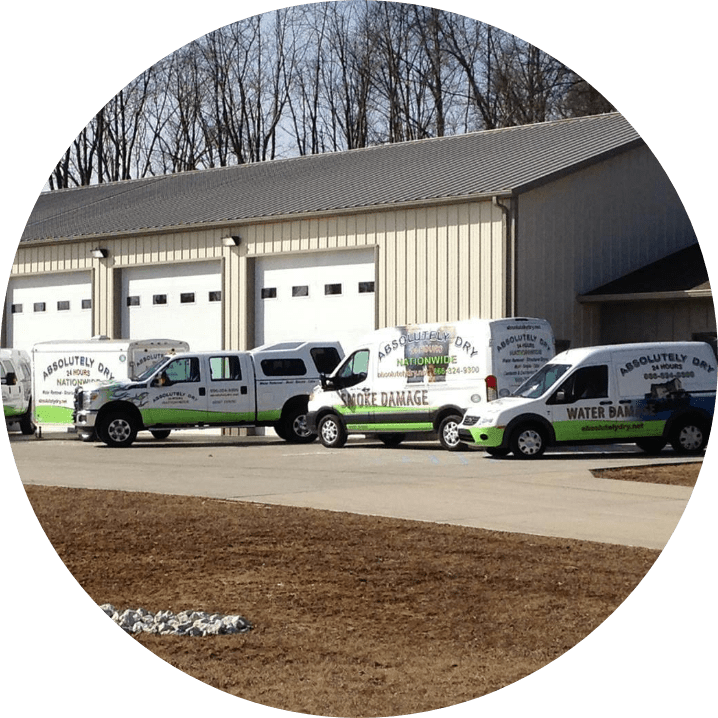 Call Today For 24/7 Disaster Recovery Services in Valparaiso, IN
Founded in 2004, Absolutely Dry, LLC serves the northwest Indiana and Michiana areas with water, fire, and mold emergency restoration services. We utilize state of the art drying techniques and employ certified and professional technicians who are ready for any situation. We are a family owned and operated company, so you can trust that we will provide the restoration services you deserve in Valparaiso, IN!