How Bad Is it?
Water damage is classified into one of the following four classes:
---
Class 1 Water Damage – Water losses that affect only part of a room or area, or losses with lower permeance/porosity materials (e.g., plywood, particle board, structural wood, VCT, concrete). Little or no wet carpet or padding is present. Minimum moisture is absorbed by materials, releasing moisture slowly.
Class 2 Water Damage – Water losses that affect an entire room or carpet and cushion. Water has wicked up walls 12″ – 24″. There is moisture remaining in structural materials (e.g., plywood, particleboard, structural wood, concrete).
Class 3 Water Damage – Water may have come from overhead. Ceilings, walls, insulation, carpet, cushion and sub-floor in the entire area are saturated.
Class 4 Water Damage – These consist of wet materials with very low permeance/porosity (hardwood, plaster, brick, concrete, stone, crawlspace). Typically, there are deep pockets of saturation, which requires very low specific humidity. These types of losses may require longer drying times and special drying methods.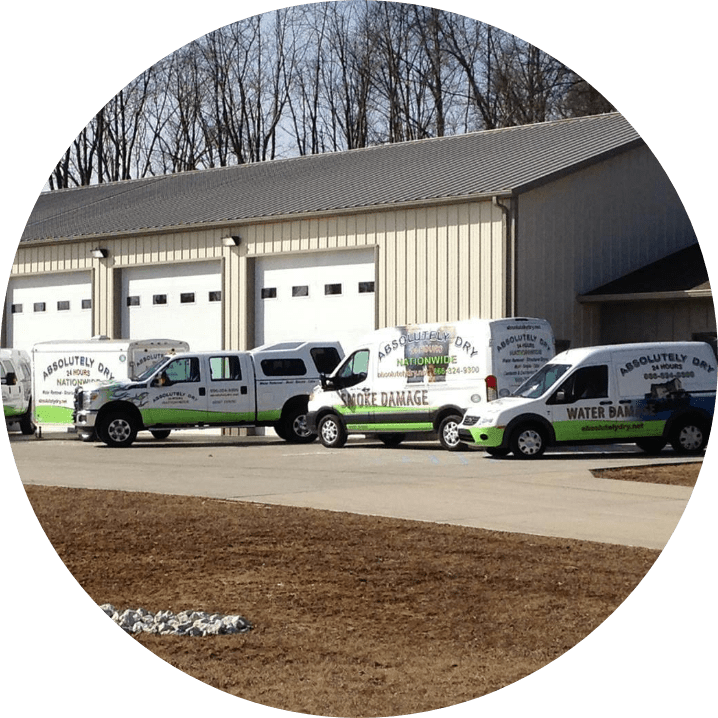 Call Today For 24/7 Disaster Recovery Services in Valparaiso, IN
Founded in 2004, Absolutely Dry, LLC serves the northwest Indiana and Michiana areas with water, fire, and mold emergency restoration services. We utilize state of the art drying techniques and employ certified and professional technicians who are ready for any situation. We are a family owned and operated company, so you can trust that we will provide the restoration services you deserve in Valparaiso, IN!