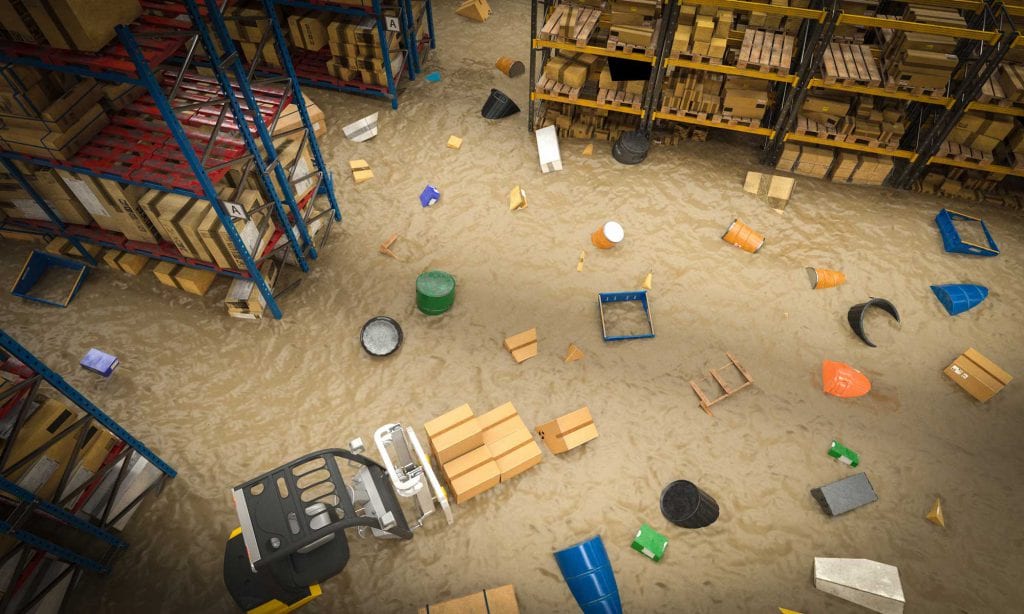 Commercial Water Damage Restoration
At Absolutely Dry, LLC, we provide flood damage restoration services for Valparaiso businesses and are proud to assist the community with commercial water damage repair and restoration services. Serving Valparaiso and surrounding areas since 2004, our team of IICRC certified technicians provides top of the line, 24/7 emergency services for water damage repairs and commercial water damage restorations. Our professionally trained technicians can work in any situation, no matter the size of the project. If you have sustained serious amounts of damage and need flood cleanup, give Absolutely Dry a call for a full commercial water damage restoration service!
Water Extraction for Valparaiso Businesses
As one of the most common areas affected by flood water damage repair, basements are one of the most important areas for receiving water extraction. It's important to always perform immediate commercial water removal services for best results. Water damage in basements can be caused by excessive rain, leaking water pipes, leaking roofs, and many more situations. No matter the source, Absolutely Dry has the expertise and knowledge to perform a full commercial water damage restoration service for your commercial basement in Valparaiso.
Reliable Flood Damage Restoration in Valparaiso
When we are dealing with flood damage restoration in your commercial Valparaiso property, our 24/7 IICRC certified technicians provide immediate commercial water removal services, jumping on the problem before it becomes worse, putting an end to mold before it has a chance to develop. No matter what the source of water damage is, we can handle it, regardless of scope. If your office needs water extraction, reach out today!
Fast and Efficient Water Cleanup for Valparaiso Businesses
Is your commercial office in Valparaiso dealing with excessive amounts of leaking water that requires professional water cleanup? Call Absolutely Dry for an immediate commercial flood water removal service before the problem escalates. Don't delay help for flood cleanup in your commercial building in Valparaiso. Mold from water damage begins to form within 24 hours of a leak, spill, or flood. Need a top of the line commercial flood cleanup extraction services for leaky plumbing in your commercial office? Give Absolutely Dry a call for immediate assistance with your water cleanup needs anywhere in Valparaiso!
---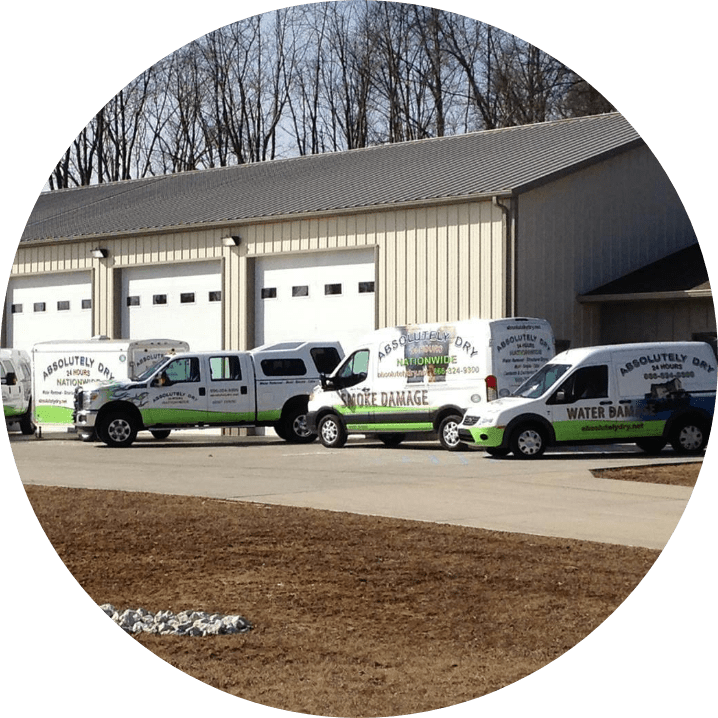 Call Today For 24/7 Disaster Recovery Services in Valparaiso, IN
Founded in 2004, Absolutely Dry, LLC serves the northwest Indiana and Michiana areas with water, fire, and mold emergency restoration services. We utilize state of the art drying techniques and employ certified and professional technicians who are ready for any situation. We are a family owned and operated company, so you can trust that we will provide the restoration services you deserve in Valparaiso, IN!