Contents Packout
When your Valparaiso home is damaged by water, fire, or mold, there are many options for restoring your property to its original state. If your home is left exposed or unsecured during the restoration process, contact Absolutely Dry, LLC. We will effectively protect your valuable possessions with our content pack out services. We will safely pack, move, and store your belongings so you can focus on keeping your belongings safe. Our Valparaiso team will make sure to salvage as many items as possible before they are affected by adverse weather, theft, or other threats. Keep your belongings safe with dependable content pack out from Absolutely Dry.
Safe Contents Pack Out in Valparaiso
With our content pack out services, we'll make sure to carefully and respectfully pack the contents of your Valparaiso property before beginning our restorative process at our off site facility. Our process includes meticulous photo documentation, identification numbers, and detailed lists. Additionally, our facility is secure and has a climate controlled environment. We'll keep your belongings safe until the entire restoration process is complete for both your Valparaiso property.
Content Pack Out Services From Absolutely Dry
After fire or water damage has caused damage to your Valparaiso home, proper content pack out can help with the restorative process by keeping your most precious belongings safe during construction and remodeling. All your items will be loaded, transported, delivered with great care, and they are reconciled with the original pack out inventories. With our Valparaiso content pack out services, you can be sure that your belongings are in good hands.
Valparaiso's Dependable Contents Pack Out
As a Valparaiso business owner, you want to make sure your assets are well taken care of while your building is cleaned, repaired, and restored by our highly trained technicians. Our contents pack out process is considerate of the delicate and costly nature of your assets. We are committed to saving Valparaiso businesses valuable time and money after a disaster. Click or call today to explore our full pack out service offering.
---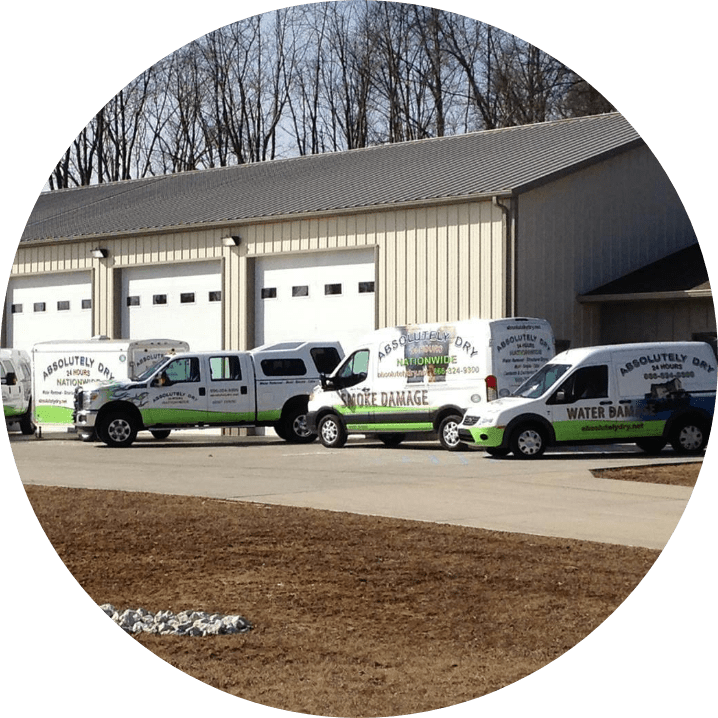 Call Today For 24/7 Disaster Recovery Services in Valparaiso, IN
Founded in 2004, Absolutely Dry, LLC serves the northwest Indiana and Michiana areas with water, fire, and mold emergency restoration services. We utilize state of the art drying techniques and employ certified and professional technicians who are ready for any situation. We are a family owned and operated company, so you can trust that we will provide the restoration services you deserve in Valparaiso, IN!