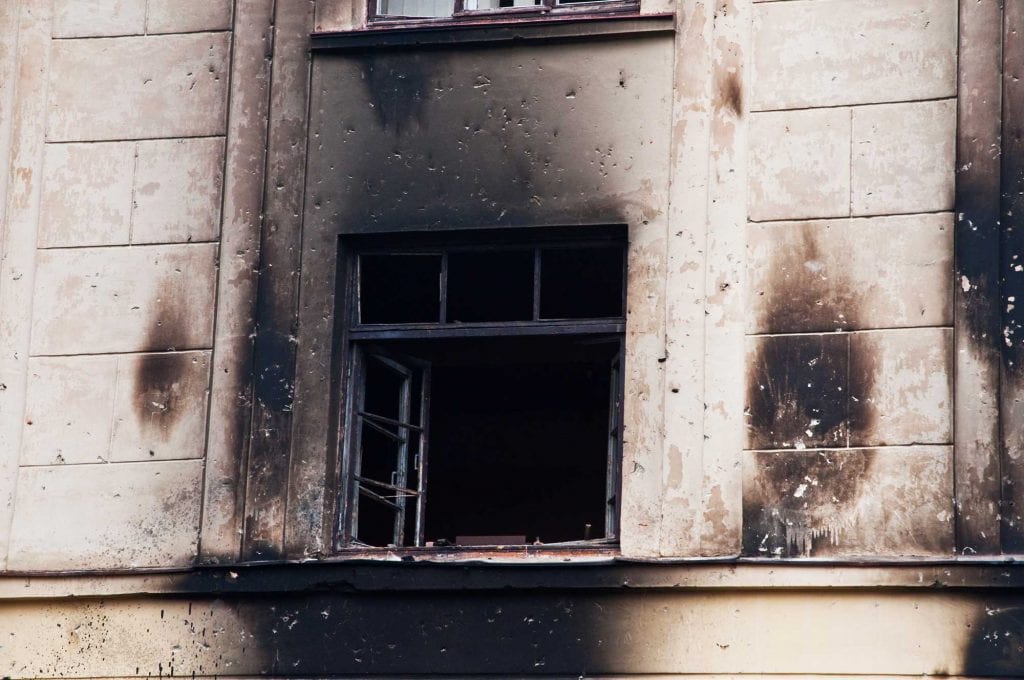 Fire Damage Repair
No one wants to think about their Valparaiso house or business going up in flames; it might even seem unrealistic. The reality, however, is that no property is completely immune to disasters, and the need for a fire damage contractor like Absolutely Dry, LLC is very real. Sometimes we must plan for the unrealistic circumstances. Who will you put your trust in when something as horrible as a fire happens at your Valparaiso property? Whether that means you need commercial or residential fire damage repair services, you can call our team — 24 hours a day, seven days a week!
Commercial Smoke and Fire Damage Repair
Our commercial fire damage repair services have helped many companies get their business back on track. When your commercial space is damaged, it can have devasting effects. By using our smoke and fire damage cleanup and repair services, you will get amazing results at an affordable price. Our fire damage contractors are always a phone call or a click of a button away from helping you transform your Valparaiso business back into a robust and dutiful company. We handle all parts of the fire damage repair process with the utmost care and respect. Your Valparaiso business is in good hands with Absolutely Dry.
Recover With Our Valparaiso Home Fire Damage Repair
When a housefire strikes in the Valparaiso area, you can call the professionals here at Absolutely Dry. We recognize that after an accident, you do not want any memory of the incident ever taking place. That is why at Valparaiso's very own Absolutely Dry, we provide our experienced fire damage cleanup and repair services for your home, the right way. Get back to life as if the fire never happened. Our residential fire damage repair services will leave you feeling as if nothing ever happened in your home.
Fire Damage Contractors for Valparaiso Property Owners
Unlike other companies, our fire damage contractors will not settle for the bare minimum and then leave the site. We want you to carry on with your day with no traces of any incident ever taking place — even the smell of smoke, which lingers notoriously long after the blaze! We offer smoke and fire damage cleanup and repair in the Valparaiso area to get your home or business smelling and looking even better than before. With our various services, including commercial and home fire damage repair, you will be glad you called our Valparaiso team of experts.
---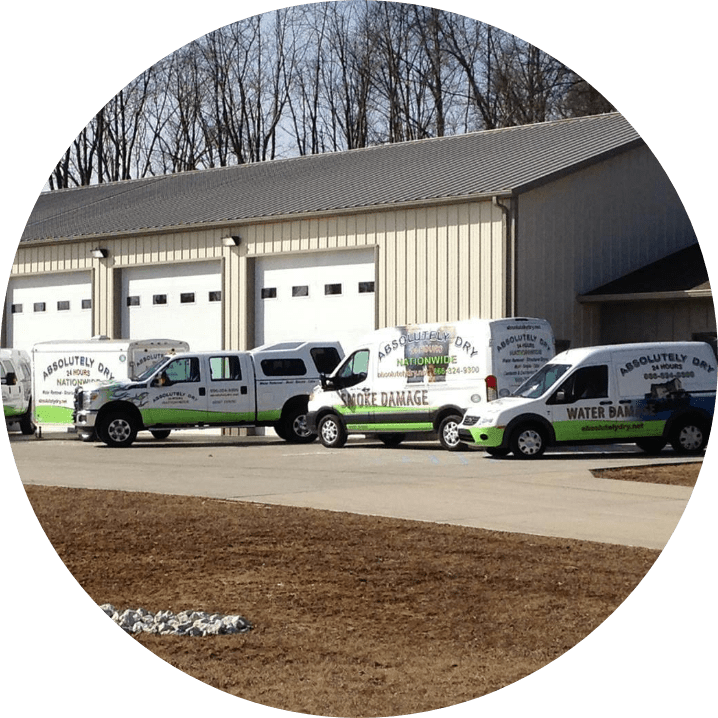 Call Today For 24/7 Disaster Recovery Services in Valparaiso, IN
Founded in 2004, Absolutely Dry, LLC serves the northwest Indiana and Michiana areas with water, fire, and mold emergency restoration services. We utilize state of the art drying techniques and employ certified and professional technicians who are ready for any situation. We are a family owned and operated company, so you can trust that we will provide the restoration services you deserve in Valparaiso, IN!